---
Whether you live in Canada or India, the need for independence is making virtual assistant services increasingly attractive to both 
freelancers
 and small and medium businesses that want to minimize their costs by reducing their staff and payroll. When it comes to
starting your own business,
 Virtual Assistants represent an interesting model for entrepreneurs for the following three reasons:
It's a business you can operate from home.
You can develop it part time.
It requires a moderate investment of resources.
However, like any business, you still need to shape and develop a plan that allows you to effectively sell your services as an independent online worker, while still being able to maintain your daily work load. So what is the concept of virtual assistant all about and what tasks is a virtual assistant capable of handling?  The term refers a person who acts as secretary and assistant but is not physically present at the site of the company.  Rather, the virtual assistant performs tasks remotely from home via internet and telephone.  Here are some functions which can be offered by a virtual employee without requiring his or her presence in the office:
Call pickup
Web Design & SEO
Data Entry & Payroll
Social Media Management
Website & Server Management
Sending and Replying to E-mails
Blog & Content Writing
Sending & Receiving Correspondence
Payments for Services
Travel Booking
Event Planning & more.
What resources are needed to provide quality Virtual Assistance?
Secretarial and administrative skills
Telephone and fax
Broadband internet access
Extensive computer skills
A good network of specialists
Desktop and basic office supplies
How much does a virtual secretary make per year?
Like any self-employed contractor, the fees charged by a virtual assistant are most often quoted per hour and the rate usually varies depending on the number of contracted hours as well as the type of company and requested features. The majority of outsourcing companies or freelancers charge between $ 5 and $ 50 dollars an hour, and this depends heavily on their skills and location as well as the task at hand. Naturally, virtual assistants in North America who possess a high level of English and in-demand skills cost much more than their Indian counterparts.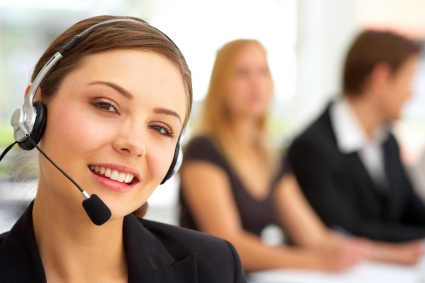 Steps to Start Your Virtual Assistant Outsourcing Business
Determine how much time you can devote to being an online worker.
Prepare a presentation of the services you want to offer and focus on those in which you have most experience (translations, secretarial, graphic design, etc.)
Identify the type of companies to whom you would like to direct your services. Make a list with addresses and telephone numbers to visit at a later time.  Research what type of businesses are most likely to outsource their digital needs.
Visit each company and contact a manager or human resources staff member to make a presentation of what you offer.
Prepare a business plan where you write your ideas in detail, most importantly including monthly budget and expenses.
Make sure you are registered and meet all legal requirements to operate your business in your jurisdiction.
Promote and Sell Your VA Services
A final point is, it's very important to have the ability to sell your business services . You should focus on your most important qualities such as your unique skill sets, professionalism, punctuality and reliability. If you have no sales experience, you may want to consider hiring a sales person to work for you part time.  Additionally, you can promote your services through blogs or social networks. This will assist in getting your website to rank higher and help you get the necessary contacts to attract more customers.
Remember, it is better to start with only a few clients who are well taken care of, than to want to do too much at the expense of sacrificing the quality of your services.  In this business, your reputation is everything so you need to focus on quality and continuously improving as well as learning all you can about the customers you serve.
---
---
Get updates (it's free) :