We know that growing a business is not easy. In the digital age, you have to learn how to balance your day to day operations with things like data-entry, research, social media, blogging, web design and SEO.
The problem is, most of us simply haven't got the time and hiring the right agency or full time employee can be a challenge… That's where GoVirtual Assistant comes in.
With hope in our heart and big dreams to keep us going, we started developing GoVirtual Assistant in 2011. The idea was to assist clients in saving time and money by becoming more virtual as well as mastering the essential relationship between design and online sales.
Today we are a full-service digital firm, specializing in data-driven and ROI focused virtual staffing and digital solutions. We are dedicated to bringing your entrepreneurial vision to life and helping startups, businesses and agencies leverage the internet to improve their productivity and bottom line.
Since our humble beginnings, we've grown from a small family startup to a growing virtual team – yet the goal remains the same: To help businesses grow by creating cutting edge digital experiences and providing excellence in customer service.
1) Excellence in Service – We emphasize excellence in our designs, our products and the way we serve our clients and partners.
2) One Team – A strong focus on teamwork and optimized collaboration is a pillar of our core values.
3) Integrity and Trust – We believe that every good business is built with integrity, and every good relationship is based on trust.
4) Data is King: We believe collecting the right marketing data and metrics is essential to setting expectations and getting the right results.
5) Respect for the Planet – We believe in giving back before you take, so we plant trees year-round to ensure every online presence we create is carbon neutral and eco-friendly.
Typically, virtual assistant services pair you with one online worker and expect you to train and manage them to perform various different tasks, which becomes a job in itself. We combine years of digital experience with our team of experts and subsidiaries which allows us to delegate tasks according to the area of expertise required for the specific job at hand.
This combined with our strong focus in project management allows us to deliver extaordinary value to our clients. We follow this approach because it saves our customers time and money, while allowing us to put our best foot forward in terms of quality and making sure that the job gets done right, and is finished on time.
Regardless if you partner with us in design, marketing, coaching, online education or virtual staffing, we will make it a priority to optimize your business for the next level of growth. At GoVirtual Assistant, We take care of technology for you, so you can better focus on being a visionary and building your empire.
Companies who want to save time and money choose us. We provide cutting-edge digital solutions that produce proven results for businesses of all sizes:
Business or Startup


Establish your online presence and drive the leads you need to succeed online.
Digital Agency


Decrease your overhead costs while maintaining the quality your clients have come to expect.
Corporate Enterprise


Make the most of digital without needing a high price agency or having to hire in-office.
A Word From Our Digital Project Manager: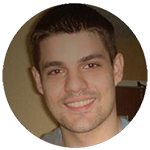 My name is Milo Bozovich and I'm the lead digital project manager at GoVirtual Assistant. I specialize in helping businesses save money and increase ROI by leveraging web, mobile and social media platforms and cutting back on overhead costs. I have been passionate about digital design, development and marketing for over a decade and bring a wealth of focus and expertise to every project I manage.
My family has spent over 40 combined years in the digital media field on both the corporate and grassroots level. In addition to what we offer, we have a team of hundreds of expert GoVirtual Assistants ready to assist us in making sure your digital project is a success from start to finish. We've worked, hands on, with businesses of all sizes and look forward to going above and beyond in helping you reach the next level in your industry.
Sincerely,

MILO BOZOVICH
P.S. - Our clients come to us because they are interested in optimizing their stream of productivity while decreasing overhead costs and increasing their bottom line. We would be happy to discuss how we can do this for your business. Contact us for a free consultation today and block anyone else from taking your slot.
READY TO WORK WITH US? Simply fill out the form below: