Digital Outsourcing Services Made Simple With GoVirtual Assistant™
We are Canada's all-in-one digital outsourcing agency specializing in design, development and marketing solutions for web, mobile and social media.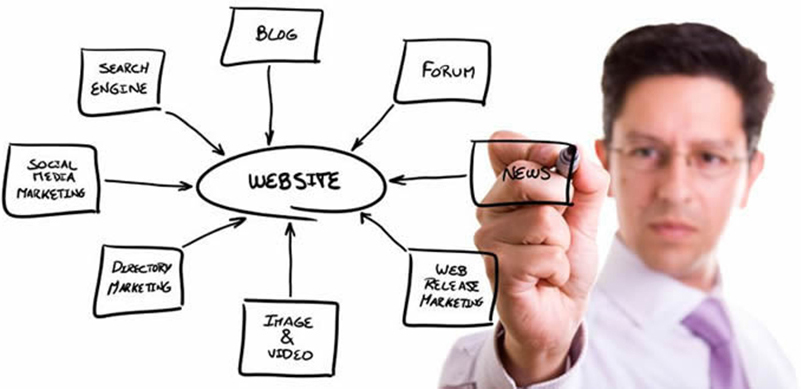 As entrepreneurs, we know that growing a business is not easy. In the digital age, you have to learn how to balance your day to day operations with things like social media, blogging, web design and SEO.
The problem is, most of us simply haven't got the time and hiring agencies or full time employees can be expensive… Thats where GoVirtual Assistant comes in.
Companies who want to save time and money choose us. We provide cutting-edge digital outsourcing solutions that produce proven results for businesses of all sizes:
Business or Startup


Establish your online presence and drive the leads you need to succeed online.
Digital Agency


Decrease your overhead costs while maintaining the quality your clients have come to expect.
Corporate Enterprise


Make the most of digital without needing a high price agency or having to hire in-office.
Got digital? Our virtual assistant team can help your business grow in many areas:
Based in London Ontario, Canada, TheGoVirtual Assistant team is a family of expert virtual assistants, administrators, and IT outsourcing professionals from across the globe. Although we normally integrate all of our international online workers into our projects as needed and according to their area of expertese, we understand some of our clients may prefer to work with a virtual assistant team from a specific country or region due to language or other requirements. Below is a full list of countries and languages which make up the GoVirtual Assistant IT Outsourcing team.
United States (English)
Canada (English/French)
United Kingdom (English)
Australia (English)
India (English/Hindi)
Philippines (English/Philippino) .
Our international team of expert GoVirtual Assistant online workers will go above and beyond in understanding your business, and making sure your IT Outsourcing needs are met promptly and in a way which exceeds expectations while decreasing your operational expenses.

Request FREE consultation
Careers at GoVirtual Assitant:
GoVirtual Assistant is Canada's trusted and fastest growing Virtual Assistant & IT Outsourcing company. With a central focus on digital media, quality controll, management and customer experience, GoVirtual Assitant is quickly becoming one of the few recognized innovators and thought pioneers in the industry. We hold a team based approach to project management & digital media development and understand that a product is only as good as the level of expertese & teamwork behind it. As a rapidly growing company, we have a constant need for new talented people to expand on our various divisions and areas of digital development. With central offices in Canada and team members in the United States, Australia, UK, India, Russia, Romania & the Philippines, GoVirtual Assitant offers various job and career opportunities ranging from digital media design and brandig to sales, customer support and marketng.
What do i need to be a virtual assistant?
You may be thiking about becoming a VA, starting a virtual assistant business, or pursuing virtual assistant training in order to build or strengthen your skills and credentials. Our blog has great information and articles for those who are interested in exploring this exciting field and additionally, we offer cosnutling & mentorship programs for those who are looking to be self employed by starting their own virtual assitant company.
Interested in Job and Career Oppotunities at GoVirtual Assistant? Contact our digital project manager.
READY TO GET STARTED? Contact us for your free expert consultation: